The Thailand unit of currency is the Thai Baht, which is divided into 100 Satang. Notes are in denominations of 1,000 (brown), 500 (purple), 100 (red), 50 (blue), 20 (green) and a 10 Baht coin. Coins consist of 25 Satang, 50 Satang, 1 Baht, 5 Baht and 10 Baht.
All major currency bills and travelers cheques are can be exchanged at most hotels, all banks, shopping centers and currency exchange booths which are found just about everywhere, including all major towns, cities and islands. Travelers cheques are best changed in banks (you will need your passport). Rates of exchange at banks or authorized money changers are better than those at hotels and department stores.
Any amount of foreign currency may be brought into Thailand. Visitors may take foreign currency out of the country, but no more than the amount brought in. Travelers leaving the country may take out maximum 50,000 Baht per person in Thai currency.
Credit Cards
Credit cards are widely accepted at all hotels, most restaurants and resorts. You will be able to draw cash from any ATM in Thailand with either your credit or debit card. The currency conversion is automatically done and the exchange rate more or less the same as what you would get anywhere else. ATM's are available everywhere including on the islands.
---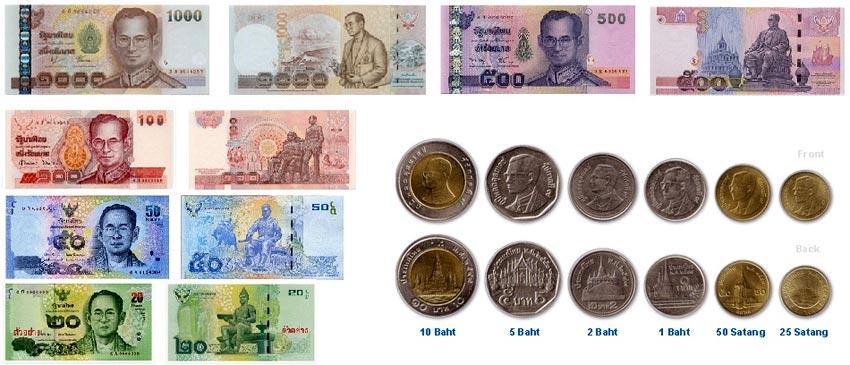 ---
Lost Credit Cards
Master Card

(02) 260-8572

Diners Club

(02) 238-3660
---
WE ARE YOUR SOURCE FOR A MONEY SAVING HOLIDAY IN THAILAND
Bangkok

Hua Hin

Phuket

Koh Samui

Khao Lak

Chiang Mai

Krabi

Koh Lanta